14.10.2020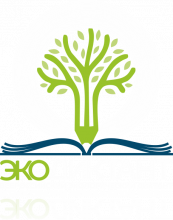 The all-Russian Environmental Dictation will be held on November 15-16, 2020 and will be timed to coincide with theWorld Day of Recycling. The campaign, which was launched in the year of ecology, is rapidly gaining momentum every year. Last year, more than 83 thousand people from 45 regions of the country took part in the project. The goals of the eco-dictation are to form an environmental culture, promote environmental knowledge among the country's residents, and increase the level of environmental literacy as measures to prevent environmental offenses.
Environmental dictation 2020 will be able to write everybody who would like: schoolchildren, students, employees of large companies, experts in the field of the environment, as well as government representatives. The campaign will be held both offline and online on the project website.
The organizers are the Federation Council Committee for Agricultural and Food policy and Environmental Management, ANO "Equality", the Federal Children's Ecological and Biological Center and the all-Russian public movement "Angel-Detstvohranitel". The project is supported by the Ministry of Science and Higher Education of the Russian Federation.